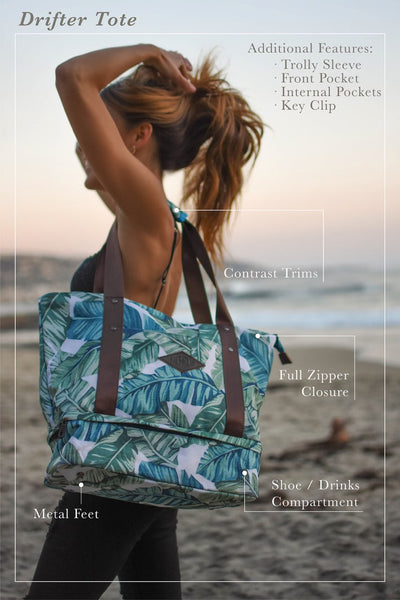 Drifter Tote
Designed in the tropics, the Drifter Tote Bag is the ultimate travel tote made with durable, weatherproof lining, organized interior compartments, and full zip closure to keep your belongings secure. 




Special features include a front velcro pocket, key clip, internal zippered pockets and pouches, bottom shoe compartment that can double as drink storage, and a trolley sleeve on the back to easily slip it over your roller luggage when taking it on an adventure.




Dimensions: 14.5" L at base, 19.5" L at opening x 14" H x 7" D*




* height is split into TWO compartments

* these dimensions represent the size of the bag when empty. Because of the materials used, the dimensions may expand when loaded with items.